Menu Sessions
In the  Sessions tab there are all played trainings.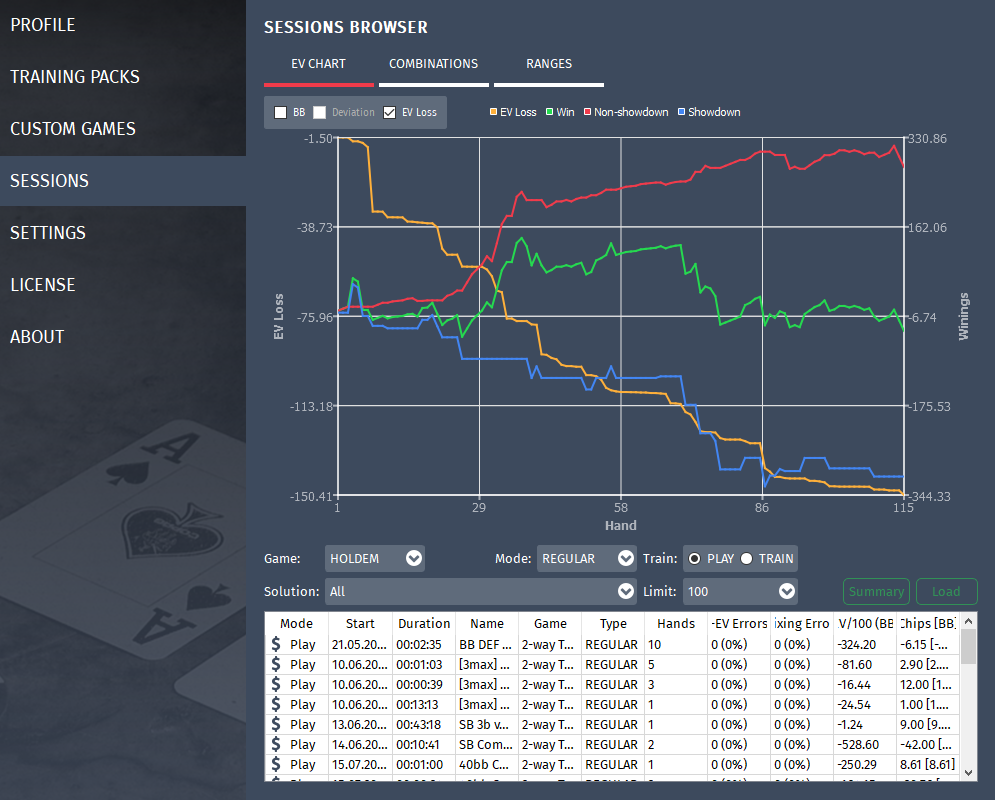 Menu Sessions
On the graph there is the total EV Loss and Deviation(only for Drill Mode ). By clicking on "Show in BB" the EV Loss chart will be displayed in BB.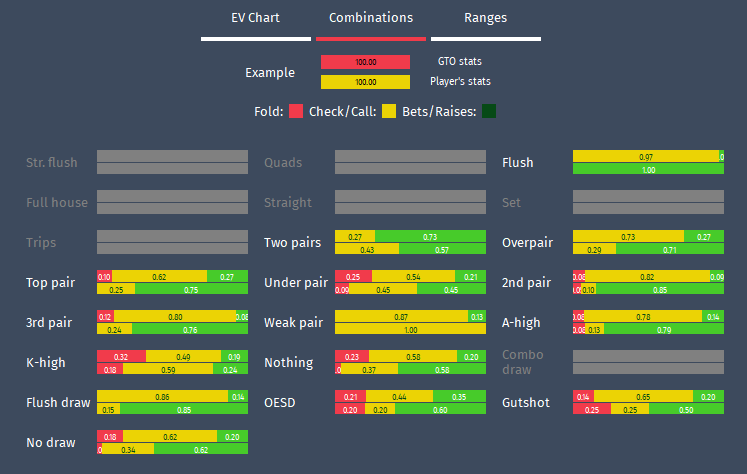 Combinations tab
In "Combinations" tab there is compination report.

Played sessions
Game

Choosing a game: Holdem, Omaha

Mode

Choosing a mode: Drill, Regular

Solution

Choosing a training by name

Train

Choosing a training mode: Play, Train
(Play mode is available only in  Regular Remote)

Limit

Display sessions in the training menu

Summary

Full session information

Load

Load a played session